Searching for an EV on evee
To make a booking you will need to search for an EV on evee. Head to our homepage at evee.com.au or look for the search bar on top of the page. To search for a car on evee, please follow the steps below:
'Where' field: Enter and click on the city you wish to hire an EV in the

'When' field: Click on a date for pick-up then click on a second a date for drop-off,

Choose your pick-up and drop-off times,

Check 'Flexible Dates' to view all EV's available,

Finally, click 'Find Cars'.
Using the homepage search function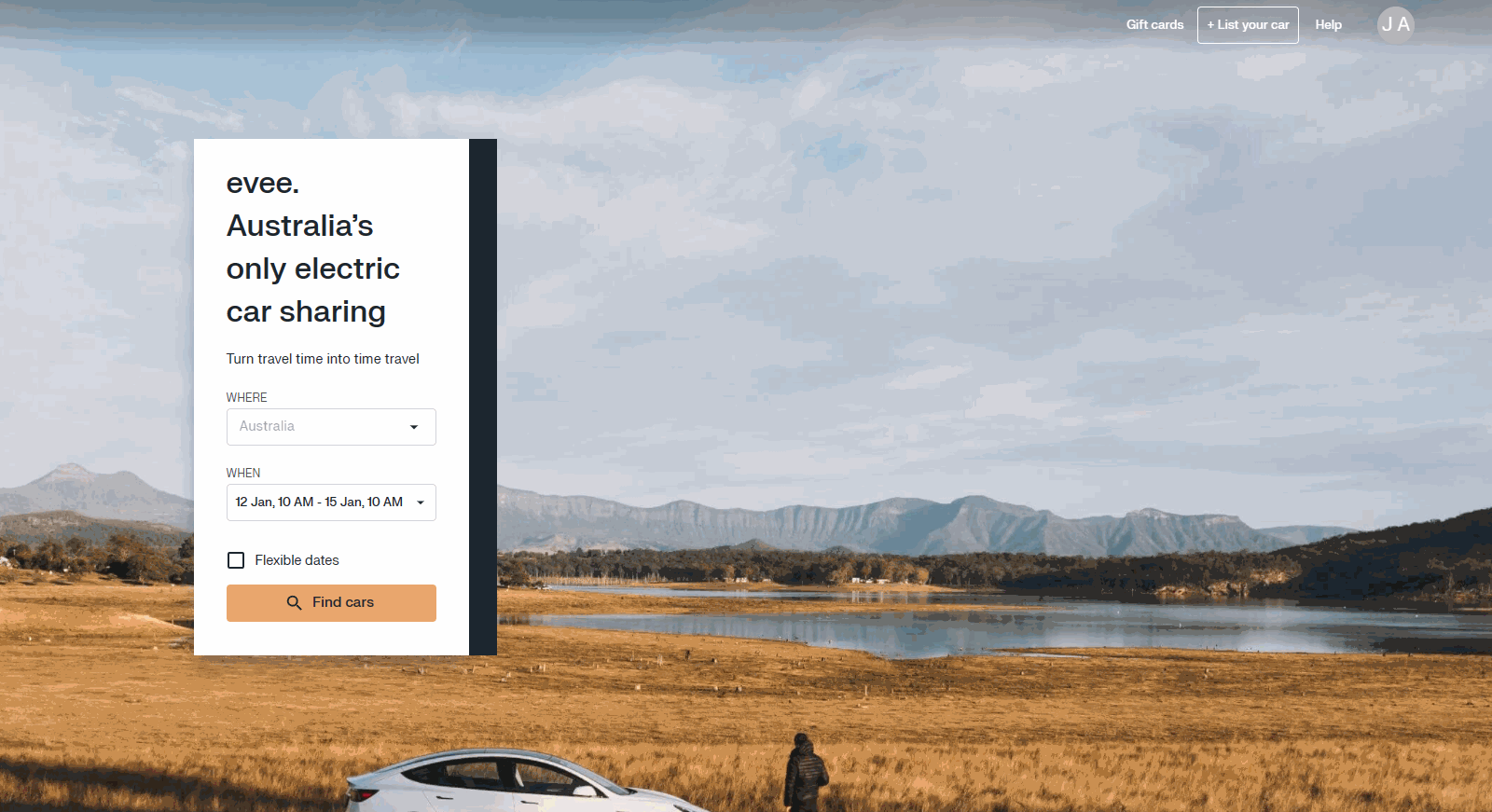 Using the search bar function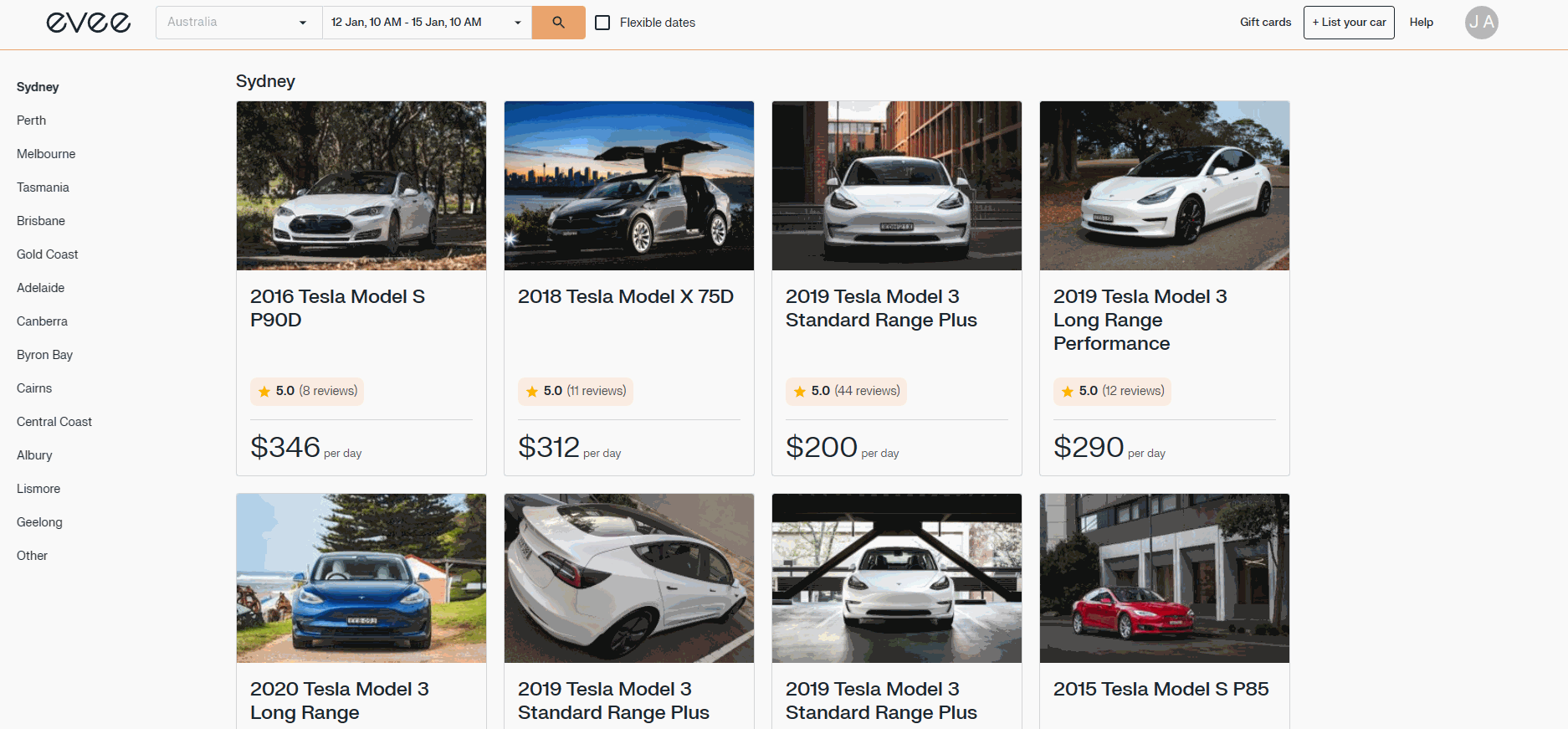 View all cars
To view all the EV's on evee, you can follow this link. You can also view all the cars available in each city.
To view all cars that are currently available on evee in a city via map view, please make sure to click on 'Flexible Dates' as mentioned in the above search functions.
Making a booking request
After having selected the pick-up and drop-off dates and times, click on the car listing you wish to book, and then click 'Book this car'.
If dates and times have not been selected, then please choose the dates and times you wish to rent the car before clicking to book.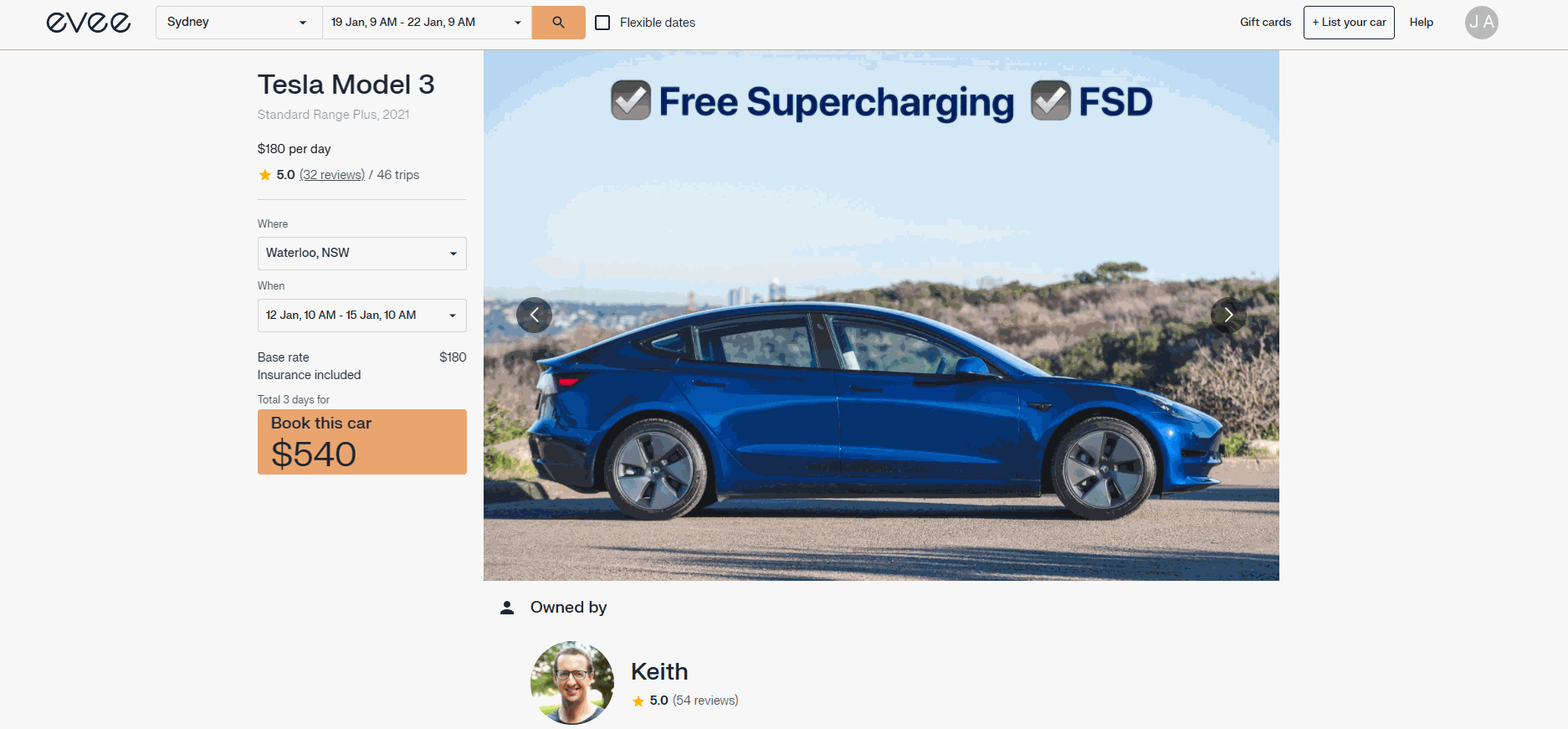 If you require airport delivery click on "Where" and select the delivery option if available on the listing.
Once you have clicked to book, you will be taken to our checkout page.
Once submitted you will receive and email from us confirming your request! If the host accepts the booking, you will receive an additional email from us notifying you of this confirmation.